SAFE & EFFECTIVE SURGICAL WEIGHT LOSS
Laparoscopic sleeve gastrectomy is a surgical solution for weight loss and medical issues associated with obesity. Each patient is unique, so this surgery is part of a multidisciplinary care team approach. All patients stay less than 23 hours and most go home the same day. Patients often see visible results in the first six months.
WHY SURGERY AT
COVENANT HIGH PLAINS SURGERY CENTER
Center of Excellence: one of only a dozen ambulatory surgery centers in the nation*
Bariatric Blue Distinction®️Center: one of only nine in the nation, designated by Blue Cross Blue Shield Association and Blue Cross Blue Shield of Texas*
High quality same day surgery
Only board-certified surgeons meeting high standards of demonstrated proficiency
Certified by the Accreditation Association for Ambulatory Health Care
Friendly and compassionate care
Lower cost by avoiding a hospital stay
** As of December 2021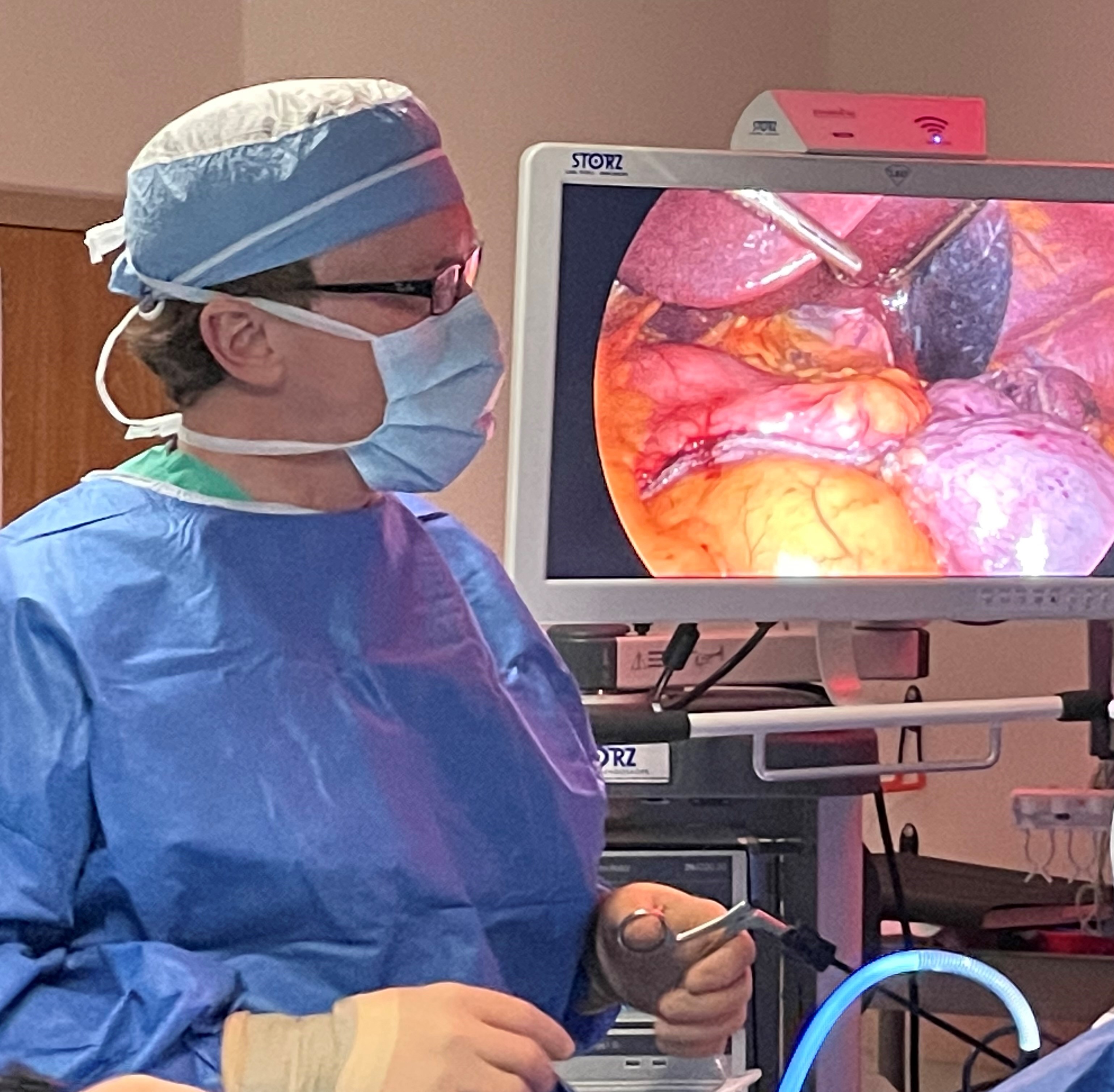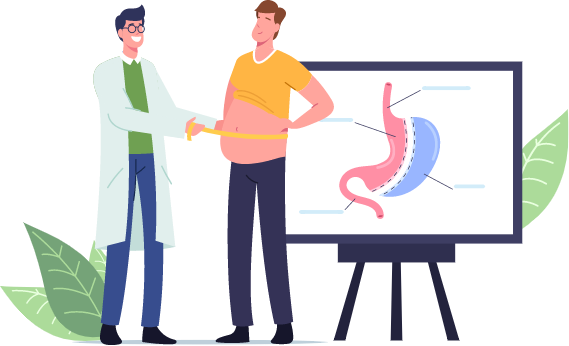 GASTRIC SLEEVE
Gastric sleeve weight loss surgery is a procedure that removes a portion of your stomach to reduce the amount of food you can eat in a meal and reduce the feeling of hunger between meals. The procedure is not reversible. So, great care is taken to ensure that this is the best option for the patient. This can take time, during which patients are evaluated, counseled, and educated on the procedure and the ways their lives will change.
GASTRIC SLEEVE SUCCESS
People typically lose 60% of their extra weight in 12 to 18 months. Medical conditions that are related to obesity often resolve: diabetes, hypertension, and obstructive sleep apnea. Patients may also experience reduced back and joint pain. Exercise and healthy eating are required to sustain weight changes.
As a patient loses weight and becomes more active, we often see an improvement in:
• Mood
• Breathing
• Quality of Sleep
Each patient is unique, so an individualized assessment from a multidisciplinary care team is essential.
LASTING CHANGE WITH GASTRIC SLEEVE
The laparoscopic sleeve gastrectomy procedure is one tool to help you resolve obesity-related health issues. Lasting change requires changes to your lifestyle, mental health, physical health, and emotional health. The initial evaluation and education process will help you build a solid foundation for change. Follow-up visits help your care team review your overall health and weight loss, as well as adjust medications as needed. We also recommend joining a support groups.
SADI-S / SIPS
Single Anastomosis Duodeno-Ileostomy with Sleeve Gastrectomy (SADI-S) and Stomach Intestinal Pylorus-Sparing (SIPS) is a relatively new procedure that has shown great promise in early studies. Like gastric sleeve surgery, in SADI-S / SIPS a portion of the stomach is removed to reduce the total amount of food that can be consumed in a meal. In addition, a portion of the small bowel is bypassed. Unlike traditional bypass, it preserves the pylorus (which serves to control of solid dumping). The intent is to reduce the chances of dumping syndrome and reduce hunger.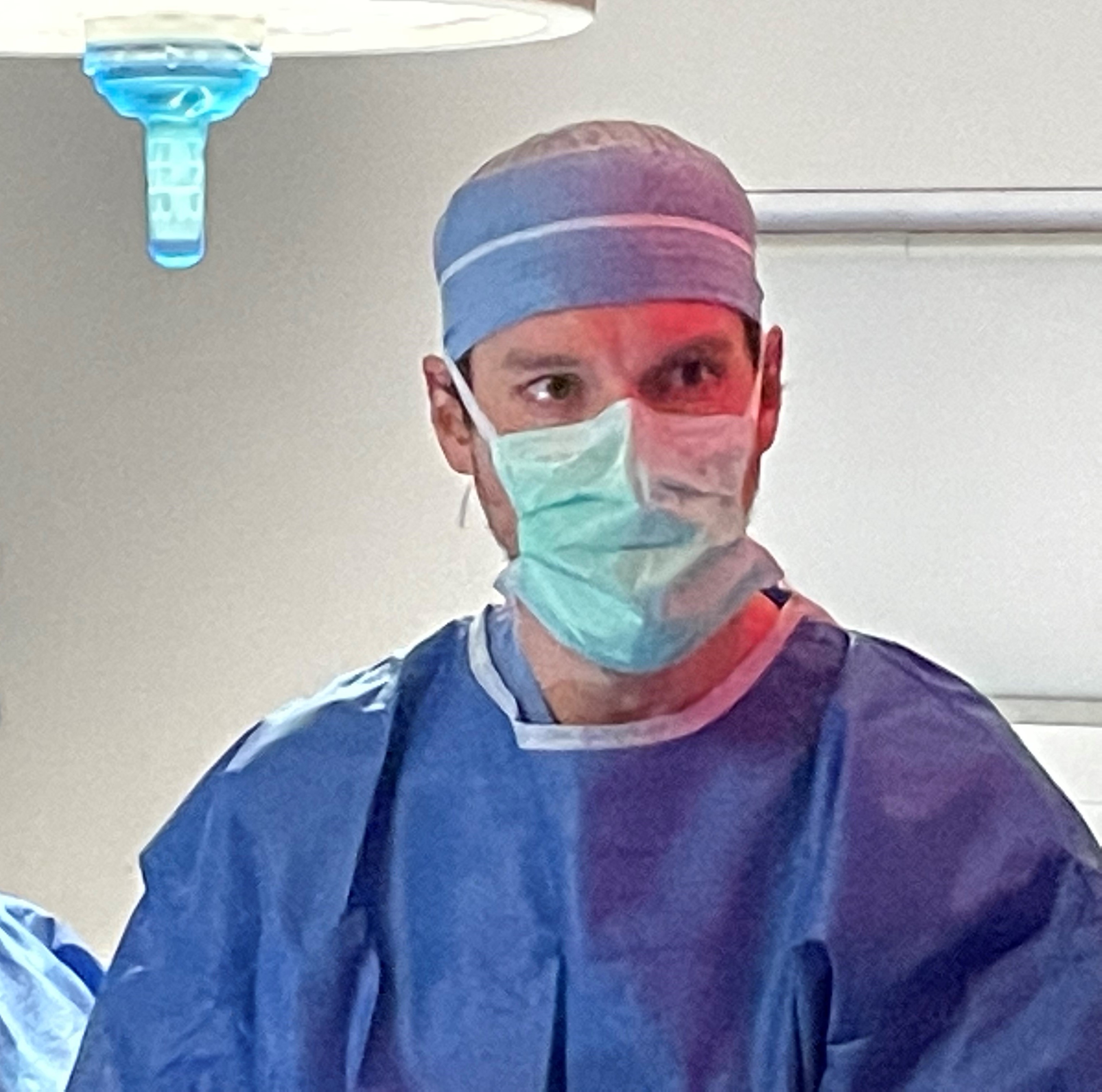 BARIATRIC SURGERY CENTER OF EXCELLENCE
Covenant High Plains Surgical Center is one of only a dozen ambulatory surgery "Centers of Excellence" in Bariatrics in the nation. We are proud to be one of them. The requirements are very strict, and hospital programs are the majority of the accredited centers in the US. We give hope to residents of West Texas who previously have had to travel hundreds of miles to find comparable care at an affordable price.